Since May 2010 we have been meeting on the First Thursday of each month to pray for our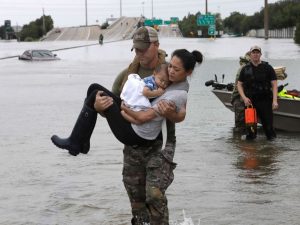 Nation, Leaders and Revival. Be sure to check out the new Pray Learn Go page on Facebook.
This Thursday, September 7th, we will be hosting our First Thursday prayer meetings at several locations (Dallas and Carrollton) which can be found on Meetup. If you'd like to participate at another location, please contact us and we would be glad to add your location to the Meetup group.
On Sunday, September 3rd, President Trump declared a National Day of Prayer for the hurricane Harvey victims. As we gather to prayer, we remember them in our prayers we also remember the National Day of Prayer that was earlier this week.
Each month we provide a suggested verse to guide your prayer time. This month we recommend the A.C.T.S. model of prayer using the following four verses which incorporates the National Day of Prayer theme verse:
Adoration
"O God, you are my God; earnestly I seek you;

    my soul thirsts for you;

my flesh faints for you,

    as in a dry and weary land where there is no water. (Psalm 63:1}"
Confession
I have not come to call the righteous but sinners to repentance. (Luke 5:32}
Thanksgiving
"Sing to the Lord, all the earth!

    Tell of his salvation from day to day.

Declare his glory among the nations,

    his marvelous works among all the peoples!

For great is the Lord, and greatly to be praised,

    and he is to be feared above all gods.

For all the gods of the peoples are worthless idols,

    but the Lord made the heavens. (1 Chronicles 16:23-26}"
Supplication
For this reason I bow my knees before the Father, from whom every family in heaven and on earth is named, that according to the riches of his glory he may grant you to be strengthened with power through his Spirit in your inner being, so that Christ may dwell in your hearts through faith—that you, being rooted and grounded in love, may have strength to comprehend with all the saints what is the breadth and length and height and depth, and to know the love of Christ that surpasses knowledge, that you may be filled with all the fullness of God. (Ephesians 3:14-19}
In Carrollton, TX we meet at City Hall where we pray from noon to 12:30 in front of the flag poles. A few of us also meet at Quizno's just south of City Hall at 11:30 for lunch. I hope you'll join us. You can find the event on Facebook.
See you Thursday!