The State Fair of Texas is the largest state fair in the country. Annual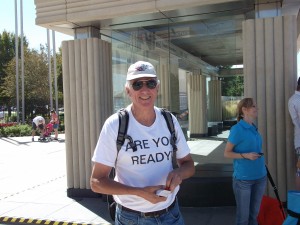 attendance over the 24 days of the fair is upwards of three million people. On the opening day of the fair, Wally and I met at the train station outside the main entrance and distributed tracts and had one on one conversations for nearly 90 minutes. Part of the objective was to get the lay of the land for a larger outreach with more people the next day.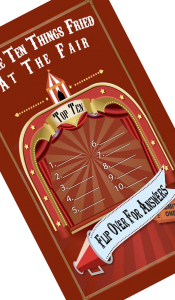 We designed two tracts specifically for the state fair. As you may know, the State Fair of Texas is known for it's fried foods. So we made a tract which on the front says "name ten things fried at the fair". These tracts peaked peoples curiosity. They gladly took them and enjoyed reading the trivia! The other tract is a bookmark with a picture of the Texas Star on it along with facts about the Texas Star. On the back are facts about eternity!
Security from the State Fair did not want us on their property handing these tracts out. But after a quick call to my contact at DART, we verified that we were allowed to be on the DART property that borders the state fair grounds.
On Saturday, I taught a Basic Evangelism Training Seminar in Southlake and then brought the people from the seminar out to evangelize at the DART station. Several of the people that came with us had never even handed out a tract before!
During the two outreaches, approximately 7,000 Gospel tracts were distributed. More pictures from these outreaches are online. We are continuing to hand out the remaining (of 10,000 ordered) around town. Since so many people are going or have been to the fair they are interested in the tracts and go off reading the Gospel message on the back!